Prophetic Words
The Lord is able to communicate with all Christians directly. "But the Helper, the Holy Spirit, whom the Father will send in My name, He will teach you all things, and bring to your remembrance all things that I said to you." (John 14:26 NKJV) One of the ways the Lord reveals things to us is through others. The words included in this section have been given by the Holy Spirit for the edification of the church. "Even so you, since you are zealous for spiritual gifts, let it be for the edification of the church that you seek to excel." (1 Corinthians 14:12 NKJV)
It is important that you test prophetic words in their application to your situation. 1 John 4 refers to this and it is important that you seek advice from your Christian pastoral oversight to receive confirmation that your understanding of the application of the word to your life is correct.
The communication you receive from the Holy Spirit will glorify Jesus and this is our expectation of all the words included in this section. "However, when He, the Spirit of truth, has come, He will guide you into all truth; for He will not speak on His own authority, but whatever He hears He will speak; and He will tell you things to come. He will glorify Me, for He will take of what is Mine and declare it to you. All things that the Father has are Mine. Therefore I said that He will take of Mine and declare it to you." (John 16:13-15 NKJV)
The following is a powerful and encouraging prophetic word from Lana Vawser who is an active member of the Australian Prophetic Council and releases prophetic words for the Body of Christ and nations, and is featured regularly on The Elijah List and in Charisma Magazine. Thank you Jesus!
THE CAMELS ARE COMING WITH INCREASE AND PROVISION
Prophetic Words by Peter Kyle
Peter writes: "I am a born-again Christian who the Lord Jesus has blessed with great experiences in His supernatural power. Through this time with Jesus, He has given me a gift of receiving words that often encourage, bless and lead people closer to Him. Some are for particular people and some are for all to read.
I am hungry for more of the Holy Spirit and seek the presence of Jesus in my life at every opportunity.
The words included here were given to me for everyone to read and to seek their own revelation from The Lord Jesus as they meditate on them. Each word was given to me with accompanying Bible verses and, in some cases, accompanying songs.
May the Lord Jesus speak to you powerfully through these words, Bible verses and songs. May they give you a real boost in your walk with the Lord and grow the Kingdom as you are challenged and inspired. Be blessed in Jesus name."
The Prophet
The prophet is an instrument of God. His words always bring hope and enrichment to the individual and community. Through his connection with the Lord, the prophet offers the individual a connection "in the moment" to God and Christ. The experience for the listener is an opportunity to let go of their past, their pain, and their cynicism, to accept the grace and love of God. The listener is made aware that empowerment and life-long enrichment is a gift offered and that their opportunity is acceptance.
Prophets were called to watch, which sometimes demanded unusual and difficult journeys. Isaiah was privy to the conversation of God, and heard them discussing the future of Israel. However, Elisha heard the plans of the enemy and revealed them to the King, placing himself in a very difficult position. I myself must also mount the watchtower."
The prophet carries certain aspects of future events as determined by God. He is a contradiction to present circumstances because of the foreknowledge/foresight that inspires him. He is merely a channel and is often unaware of the implications of the impression, but carries a certain burden until this is released, hence, the intense disposition that often surrounds him. His words always bring hope and enrichment to an individual, community, and people. (by Kim Clement)
Click on the banner below to visit the Elijah List for current prophetic words.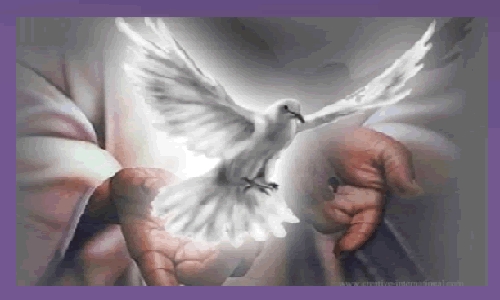 Return to Praise and Worship Home Page