The Miracle of Life
God, our heavenly Father, is the Creator of the universe. He is the Creator of all things. He is the Creator of man. He created you and me.
Does God the Father know us before we are born? The following scriptures say He does.
"You made all the delicate, inner parts of my body and knit me together in my mother's womb. Thank you for making me so wonderfully complex! Your workmanship is marvelous — how well I know it. You watched me as I was being formed in utter seclusion, as I was woven together in the dark of the womb. You saw me before I was born. Every day of my life was recorded in your book. Every moment was laid out before a single day had passed." (Psalm 139:13:16 NLT)
The LORD gave me this message: "I knew you before I formed you in your mother's womb. Before you were born I set you apart and appointed you as my prophet to the nations." (Jeremiah 1:4-5 NLT)
This scripture concerns John the Baptist:
"He will be filled with the Holy Spirit, even before his birth." (Luke 1:15 NLT)
God knows the personalities of the unborn child:
And the LORD told her, "The sons in your womb will become two nations. From the very beginning, the two nations will be rivals. One nation will be stronger than the other; and your older son will serve your younger son." (Genesis 25:23 NLT)
The Apostle Paul wrote:
"But even before I was born, God chose me and called me by his marvelous grace. Then it pleased him." (Galatians 1:15 NLT)
Is the Word of God, the Bible, the truth? Simply put…Yes - IT IS.
"God created everything through him, and nothing was created except through him. The Word gave life to everything that was created, and his life brought light to everyone." (John 1:3-4 NLT)
Therefore, this page is dedicated to the precious "Unborn", the beautiful and treasured child which our heavenly Father has lovingly placed within the mother's womb, and to the elderly who have experienced much and are waiting to graduate to the next step - HEAVEN!
"How precious is your unfailing love, O God! All humanity finds shelter in the shadow of your wings." (Psalm 36:7 NLT)
If You Choose To Give Me Life
In Honor Of Unborn Souls Lost To Abortion
by Margie Martinez
You Breathed Life Into My Soul
By Your Tenderness And Love
And Then The Lord Took Over
When He Sent Me From Above
He Gave Me Eyes That I Could See
His Wonder And His Glory
A Heart-Shaped Mouth That One Day
Of Him Could Tell A Story
He Gave Me Arms That Reach For You
That You Would Hold Me Close
To Keep Me Safe From Every Harm
You're The Mother That He Chose
He Made A Heart That Beats In Me
In Rhythm With Your Own
A Soul That Has A Purpose
That One Day Must Be Known
Please Let Me Live, I Beg Of You
And Bring Me To Our Home
For I'm The Special Angel Child
God Chose For You Alone
I'll Be Good, I Promise
And One Day You Will See
The Joys That I Can Bring To You
If You Will Let Me Be
Together We'll Chase Butterflies
If You Will Take My Hand
And I'll Bring The Gift Of Laughter
For Honoring The Lord's Command
You'll Look Back Upon This Day
And Know You Did What's Right
Let Me Live, My Beloved Mother
Please Don't Turn Out My Light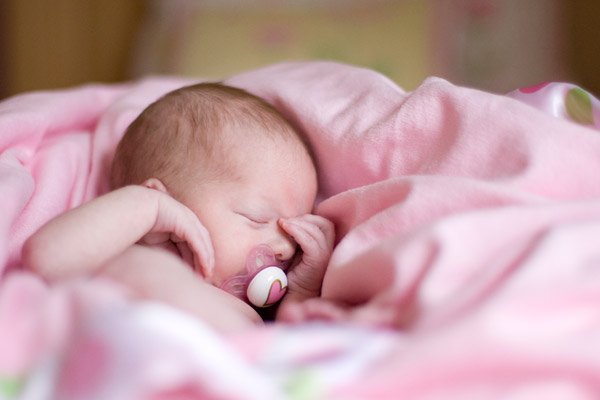 There is nothing more wonderful than the sound of a baby laughing!
We want to celebrate the "Miracle of Life" from the moment of conception to the day we breathe our last and go to be with our heavenly Father.  Life is precious to the Father from the womb to the grave!
The following remarkable video is a beautiful commercial reminding us that we need to value our lives and treasure the lives of those we love by doing this simple act.

"But each day the Lord pours his unfailing love upon me, and through each night I sing his songs, praying to God who gives me life." (Psalm 42:8 NLT)
We have so much wisdom to gain from the elderly. Most Christian elders have been walking with the Lord for many years. They've been through life's hardships but they've emerged on the other side of youth, strong and solid in their faith. The mature in Christ Jesus are a treasure of life experiences. They can bestow their wealth of knowledge, understanding and insight upon us all if we only permit them to do so.
We must respect the aged. We must treat them with the dignity and graciousness they deserve. We must treat them as Jesus would - with love. Remember, we're all growing older each and every day!
Don't honk at old people! You'll be sorry you did!
"Gray hair is a crown of glory; it is gained by living a godly life." (Proverbs 16:31 NLT)
"The glory of the young is their strength; the gray hair of experience is the splendor of the old." (Proverbs 20:29 NLT)"
My One Of A Kind 
by Margie Martinez
I Met A Friend Some Years Ago, Though Different From The Rest
A Friend I'm Proud To Say Is, One Of My Very Best
Someone That Often Makes Me Laugh, Each Time I Pay A Call
A Friend I Won't Forget You See, She's Different From Them All
My Friend Has Lived Upon This Earth, For Quite A Length Of Time
And God Found Me Deserving, Of This Special Friend Of Mine
She Can Easily Warm The Coldest Day, With A Mere Sweet Gentle Smile
Asking Little In Return, Only That You Sit Awhile
The Gap Between This Friend And I, Seems Many Years To Some
What Could I Have In Common, With God's Precious Senior One
Well Let Me Tell You Something, That Will Make You Think Again
If You Ever Meet A Friend Like Her, You Will Understand It Then
Would You Ever Ask A Young One, For Valuable Advice
Have You Noticed How An Antique, Increases Much In Price
And Trees Provide Much Greater Shade, When Roots Are Strong And Deep
A Coin, As It Gets Older, Is Wise To Save And Keep
I Often Think About Her, And Her Warm And Gentle Hands
I Truly Think, I Got To Meet, One Of God's Most Gentle Lambs
I Could Not Ask For Too Much More, She Is What Life's All About
A True Friend For A Lifetime, Is What I Have, No Doubt
"But those who came before us will teach you. They will teach you the wisdom of old." (Job 8:10 NLT)
"Wisdom belongs to the aged, and understanding to the old." (Job 12:12 NLT)
"I thought, Those who are older should speak, for wisdom comes with age." (Job 32:7 NLT)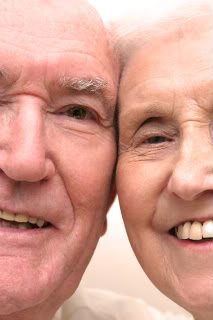 Return to Praise and Worship Home Page