Worship God Through Art
How do we worship God with art?
God created the heavens and the earth. He is the Creator of all things. We are made in the image of God and therefore we are creative beings. God has given us an imagination. He has given each one of us talents and gifts. Consequently, we are all artists, and art can be done by everyone.
"You are worthy, O Lord our God, to receive glory and honor and power. For you created all things, and they exist because you created what you pleased." (Revelation 4:11)
We should honor and glorify God in everything we do. We should offer Him our best--intellectually, artistically, and spiritually.
I love and appreciate the beauty of God's creation. Just look around you. There is beauty everywhere! I have even found beauty beside an ugly parking lot; the beauty of a flower. God's artwork is all around us. He loves color, texture, and form. We can see this displayed in nature.
The heavens proclaim the glory of God. The skies display his craftsmanship. Day after day they continue to speak; night after night they make him known. (Psalm 19:1-2)
My art
I'm going out on a limb here by showing you some of my artwork. I've never had lessons. Why did I attempt to paint without knowing what I was doing you may ask? Well, I did it because I wanted to create through painting. It gave me pleasure. It was a way of expressing myself. I wanted to create using color and textures. It was learning about who I am, my capabilities, my talent (or lack thereof). :o) It was about finding the artist within me. It wasn't a matter of whether my artwork was good or not. It was about expressing my worship to the Creator. Of course, my paintings are abstract. Some people will hate my artwork; others will find beauty in it. Does it really matter what people think? Not really. For me, it's all about enjoying the creative process and seeing the final creation. It's about capturing God's beauty around me whether some people see it or not. :o)
I call this piece "THE UNIVERSE."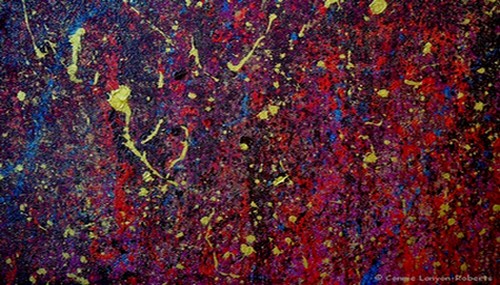 This is called "HEAVENLY GLORY."
I've named this one "THREE."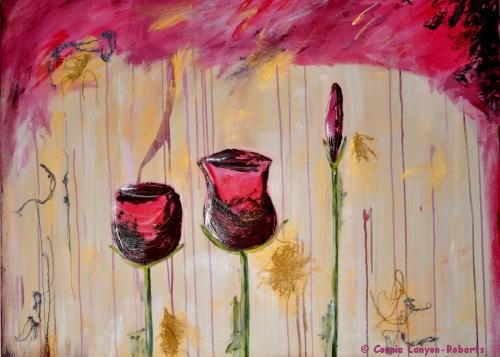 Artistic expression
Artistic expression and our worship of God can be accomplished through all works of art from painting, drawing, crafts, sculpting, photography, writing, and drama. Even architecture, carpentry and ironwork can be considered works of art.
God can speak to us through someone's artwork. It is He who planted the seed and inspired the artist. Worshiping God through art should not be about the fascination we have with ourselves; the artwork should honor and glorify God and not the artist.
You don't have to go to a museum to see beautiful artwork. It's all around you in nature. Worshiping God with art is about creating something for the Lord. Worshiping the Creator through art is about opening yourself up to God's beauty and His holiness.
Our God is the Master artist. He uses color (experiences) and different textures (people) in our lives to mold us into the person He wants us to be.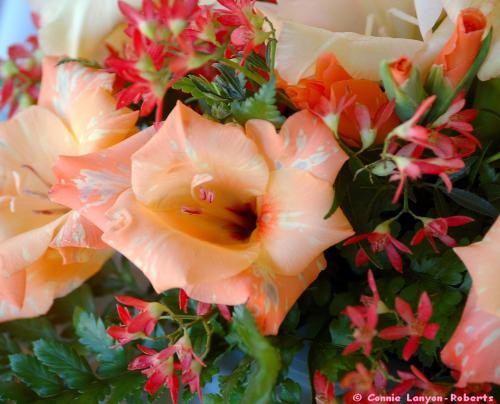 Guest Artist
The following art is by the amazingly talented artist Anastiscia Chantler-Lang. You may view more of her beautiful artwork HERE.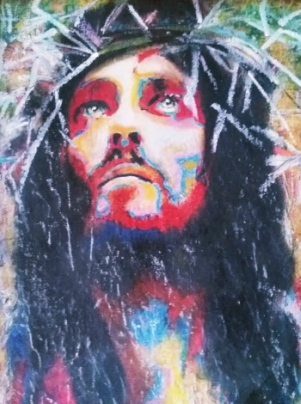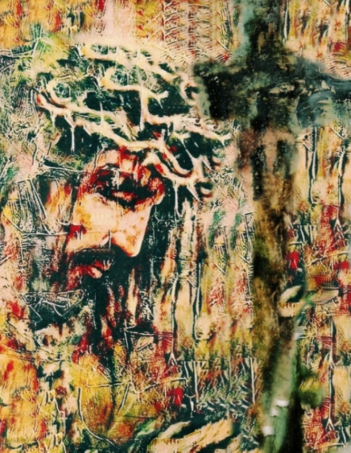 Read this great article: The Christian and the Arts
Return to Praise and Worship Home Page