Powerful Prayer Declarations
There is so much power in the words we speak. What we say today creates our tomorrow. If we want a healthy and prosperous future, then we need to use wisdom and speak words that bring positive results. Our future depends on it.
To declare means:
• To make known formally or officially
• To state emphatically or authoritatively; affirm.
• To reveal or make manifest; show.

God spoke (declared) all things into existence. Since we are created in His image He has given us the authority and the power to declare over our own lives. You might be declaring over your life without even knowing it. Have you ever said, "I hate my life," or "My life sucks," or "I'm so fat and ugly." These are negative declarations that will bring negative results into your life. I know, I've been there. I've learned that what I say or what I think brings what I am focusing on into my life. So, now I declare only positive words over my life. I am beginning to see the changes!
Scripture tells us, "So then faith comes by hearing, and hearing by the word of God." (Romans 10:17 NKJ) Scripture is a powerful tool we should use to declare over our lives.
I love to pray Psalm 91 over me. I substitute "you or your" with "I, me, and my," as follows:
Psalm 91
Those who live in the shelter of the Most High
will find rest in the shadow of the Almighty.
This I declare about the LORD:
He alone is my refuge, my place of safety;
he is my God, and I trust him.
For he will rescue me from every trap
and protect me from deadly disease.
He will cover me with his feathers.
He will shelter me with his wings.
His faithful promises are my armor and protection.
I will not be afraid of the terrors of the night,
nor the arrow that flies in the day.
I will not dread the disease that stalks in darkness,
nor the disaster that strikes at midday.
Though a thousand fall at my side,
though ten thousand are dying around me,
these evils will not touch me.
Just open my eyes,
and I will see how the wicked are punished.
If I make the LORD my refuge,
if I make the Most High my shelter,
no evil will conquer me;
no plague will come near my home.
For he will order his angels
to protect me wherever I go.
They will hold me up with their hands
so I won't even hurt my foot on a stone.
I will trample upon lions and cobras;
I will crush fierce lions and serpents under my feet!
The LORD says, "I will rescue those who love me.
I will protect those who trust in my name.
When they call on me, I will answer;
I will be with them in trouble.
I will rescue and honor them.
I will reward them with a long life
and give them my salvation." (NLT)
I also do the same for Ephesians 1:17-23 and Ephesians 3:14-21.
Ephesians 1:17-23
…asking God, the glorious Father of our Lord Jesus Christ, to give me spiritual wisdom and insight so that I might grow in my knowledge of God. I pray that my heart will be flooded with light so that I can understand the confident hope he has given to those he called—his holy people who are his rich and glorious inheritance.
I also pray that I will understand the incredible greatness of God's power for us who believe him. This is the same mighty power that raised Christ from the dead and seated him in the place of honor at God's right hand in the heavenly realms. Now he is far above any ruler or authority or power or leader or anything else—not only in this world but also in the world to come. God has put all things under the authority of Christ and has made him head over all things for the benefit of the church. And the church is his body; it is made full and complete by Christ, who fills all things everywhere with himself.
Ephesians 3:14-21
I pray that from his glorious, unlimited resources he will empower me with inner strength through his Spirit. Then Christ will make his home in my heart as I trust in him. My roots will grow down into God's love and keep me strong. And may I have the power to understand, as all God's people should, how wide, how long, how high, and how deep his love is. May I experience the love of Christ, though it is too great to understand fully. Then I will be made complete with all the fullness of life and power that comes from God.
Now all glory to God, who is able, through his mighty power at work within me, to accomplish infinitely more than I might ask or think. Glory to him in the church and in Christ Jesus through all generations forever and ever! Amen.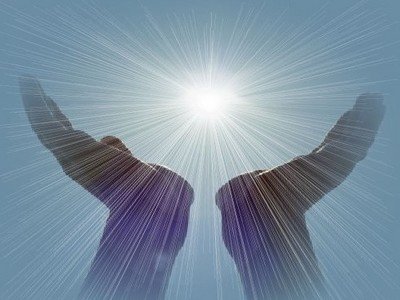 Declare Who You Are In Jesus Christ.
I am a child of God
I am redeemed from the hand of the enemy
I am forgiven
I am saved by grace through faith
I am justified
I am sanctified
I am a new creature in Christ Jesus
I am partaker of God's divine nature
I am redeemed from the curse of the Law
I am delivered from the power of darkness
I am led by the Holy Spirit
I am a child of God
I am kept in safety wherever I go
I have the divine favor of God in whatever I do and wherever I go
I am getting all my needs met by Jesus
I am casting all my cares on Jesus
I am strong in the Lord and in the power of His might
I am doing all things through Jesus Christ who strengthens me
I am an heir of God and a joint heir with Jesus Christ
I am an heir to the blessings of Abraham
I am observing and doing the Lord's commandments
I am blessed coming in and blessed going out
I am an heir of eternal life
I am blessed with all spiritual blessings
I am healed by the stripes of Jesus
I am exercising my authority over the enemy
I am above only and not beneath
I am more than a conqueror
I am establishing God's Word here on earth
I am an overcomer by the blood of the Lamb and the word of my testimony
I am daily overcoming the devil
I am not moved by what I see
I am walking by faith and not by sight
I am casting down vain imaginations
I am bringing every thought into captivity in Christ Jesus
I am being transformed by the renewing my mind
I am a laborer together with God
I am the righteousness of God through Jesus Christ
I am the light of the world
I am blessing the Lord always and will continue praising Him with my mouth
I am the head and not the tail
I am putting on the mind of Jesus Christ
I am a continuous blessing to my brothers and sisters in Jesus Christ
I am free from all bondages because the bondage destroying anointing; the Spirit of God dwells inside of me; therefore I am bondage free.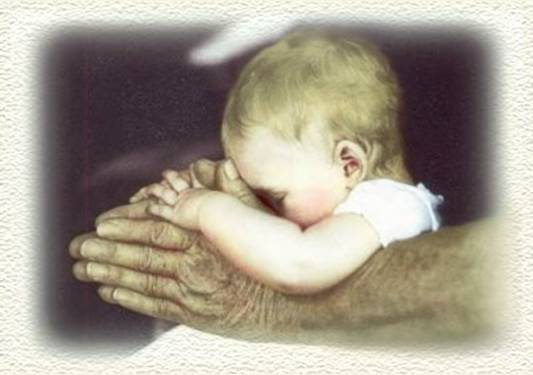 Healing Declarations
Jesus Christ has redeemed me from the curse of the Law. Therefore, I forbid any sickness or disease to come upon my body.
Every disease and every virus that touches my body dies instantly in the name of the Lord Jesus Christ. I declare every organ and every tissue in my body functions in the perfection to which God created it to function, and I forbid any malfunction in my body in the name of the Lord Jesus Christ.
Heavenly Father, through Your Word You have imparted Your life into me. That life restores my body with every breath I breathe and every word I speak.
Father, Your Word has become a part of me. It is flowing in my bloodstream. It flows to every cell in my body, restoring and transforming my health. Your Word has become flesh; for You sent Your Word and healed me.
My immune system grows stronger every day. I speak life to my immune system. I forbid confusion in my immune system. The Holy Spirit who raised Jesus Christ from the dead dwells in me and quickens my immune system with the life and wisdom of God, which guards the life and health of my body.
The Holy Spirit who raised Jesus Christ from the dead dwells in me, permeating His life through my veins, sending healing throughout my body.
Every cell that does not promote life and health in my body is cut off from its life source. My immune system will not allow tumors or growths to live in my body in the name of the Lord Jesus Christ.
My body is the temple of the Holy Spirit. I command my body to release the right chemicals. My body is in perfect chemical balance. My pancreas secretes the proper amount of insulin for life and health.
In the name of the Lord Jesus Christ, I forbid my body to be deceived in any way. My body will not be deceived by any virus or disease. Neither will work against life or health in any way. Every cell of my body supports life and health.
I speak to my muscles, bones and joints. I call you normal in the name of the Lord Jesus Christ. My muscles, bones and joints will not respond to any disease or injury, for God's promise of 1 Peter 2:24, "He carried away our sins in his own body on the cross so we can be dead to sin and live for what is right. I have been healed by his wounds." God's promise permeates every muscle, bone and joint in my body with life and health.
Jesus Christ bore my sickness and carried my pain. Therefore, I give no place to sickness or pain. For God sent His Word and I am healed.
Go to Powerful Prayer Declarations - Part 2 for more declarations that can change your life.


Return to Praise and Worship Home Page